We provide construction services to cover a range of professional teams, including planning supervisors, architects, and structural and building services engineers as required.
We love building structures and enjoy building relationships as it defines our success as a measure of the relationships we create. Our clients, contractors, vendors, and employees make up a trusted community built upon a foundation of exceptional service, constant communication, and unconditional commitment to success.
In 2000 we opened our doors and have become one of the fastest-growing construction services firms in the Sarawak State of Malaysia. We provide a service to commercial construction companies with a team of professionals utilizing the latest in technology and embracing best practices in project management delivering award-winning results.
Working with our client's staff, we could prepare budget forecasts, CAD layouts, and planning schedules, before sourcing the contractors necessary to achieve the goals set by our client. Once this is done, we'll monitor the project and report on all progress.
We can also carry out strategic reviews of your existing arrangements to identify any potential improvements or cost savings.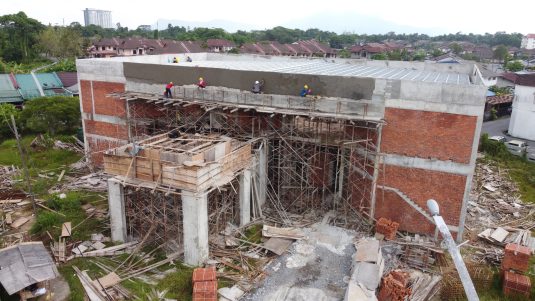 Our Certificates & Licenses
B (Pembinaan Bangunan)
CE (Pembinaan Kejuruteraan Awam)
ME (Mekanikal & Elektrikal)
Unit Pendaftaran Kontraktor dan Juru Perundingan
Class A for
Head (I,II,III,IV)
Kementerian Kerja Raya Malaysia